Train yourself in godliness,  for the training of the body has a limited benefit, but godliness is beneficial in every way, since it holds promise for the present life and also for the life to come.              -  1 Timothy 4:7b-8
The Bible tells us to take the time to be spiritually fit.  More specifically it states, "train yourself in godliness."  What did the Apostle mean when he said we are to "train?" Can you hear the theme to Rocky playing in the background?  I sure can.  :)  Godliness doesn't just happen. You have to train in godliness to be godly. Training is hard.  It goes against our natural tendency to coast and take it easy.  God knows we need to be spiritually fit to stay on course when the storms of trouble and tribulation come.  When we are not spiritually fit and troubles come our way we become easy victims to Satan's attacks and are defeated very easily.   Let's admit it, losing is no fun.  It can be downright defeating emotionally, physically, and spiritually.  Why do we need to train?  So we can stay on mission and on course when the enemy attacks.  Remember, it's not about our comfort.  It's about our calling and carrying out our mission in full obedience!
During the months of January and February I will be preaching a series titled, "Spiritual Disciplines." There has been much written about spiritual disciplines in our day but our text for this series will be the very Word of God.  God has a lot to say about such disciplines.   Jesus modeled them for us.  The authors of scripture recorded them for us.   It is up to us to apply them and live them out.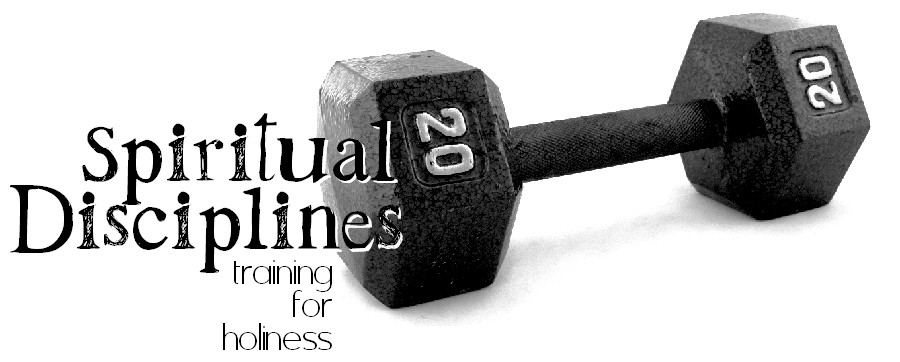 With so much emphasis today on physical health we cannot ignore our spiritual and emotional lives.  If we do, it will be counterproductive even to our physical bodies.  We will focus on two areas of "Spiritual Disciplines" during our study:  #1 Abstinence & #2 Engagement.
Often we simply focus on disciplines that have to do with "engagement."  I'm referring to things like prayer, Bible reading, worship and deeds.  But if we don't practice "abstinence," things like solitude, fasting, quietness, submission and even the Sabbath, then our engagement disciplines will often feel empty and weak.  Why?  Because they are absent of Holy Spirit-filled power.  -Does that make sense?
So get your workout clothes ready!  Get the weights out.  Get our sports drink together!  We are about to do some spiritual training! Why train?  So we can stay on course 'til Jesus comes!
 Pastor Scott